Eye Care from the Comfort of Your Own Home
At Empress Eye Clinic, we wanted to find a way to continue delivering expert eye care throughout the COVID 19 pandemic. That's why we began offering telemedicine to our patients.
Telemedicine allows us to deliver medical eye care virtually. In a telemedicine appointment, we can do nearly everything we do during an in-person appointment, including health screenings, diagnoses, and writing prescriptions. If your eye doctor believes you'd benefit from in-person care, they may schedule you an appointment or refer you to a specialist to get you the care you need.
Are you interested in receiving eye care from the comfort of your own home? Book your telemedicine appointment today!
What Do We Diagnose Through a Digital Platform?
With advances in technology, our optometrists can now provide virtual medical eye consultations for various eye problems. During a telemedicine appointment, our eye doctors can assess the overall health of your eyes while addressing conditions and symptoms such as:
Eye infections
Itchy eyes & allergies
Eye pain & redness
Scratched eye (corneal abrasion)
Irritated eyes
Flashers & floaters
Blurred or double vision
Distorted vision
Dry eye syndrome
Blepharitis
Dermatitis
How Can We Diagnose Through a Digital Platform?
During your virtual appointment, an Empress optometrist will ask you questions and take images of your eyes, just like they would during an in-person appointment. They will use this information to diagnose, treat, and manage your condition. With telemedicine, you can feel confident that you are receiving the best care from the comfort of your own home.

Paying for Telemedicine
In most cases, insurance plans will cover telemedicine visits, but we ask that you always double-check with your insurance provider before your visit.
Explore our insurance partners for more information.
Ready for Your Virtual Eye Appointment?
If you're experiencing eye symptoms, book your in-home telemedicine appointment today. All you need is a device with video calling, a camera, and a microphone— we'll handle the rest!
Our Location
Empress Eye Clinic is easily accessed by transit by the Yonge-University Subway, or by vehicle from Hwy 401. We're located in Empress Walk Mall.
Address
5095 Yonge Street Unit B6

North York

,

ON

M2N 6Z4
Hours of Operation
Monday

:

10:00 AM

–

7:00 PM

Tuesday

:

11:00 AM

–

7:00 PM

Wednesday

:

10:00 AM

–

7:00 PM

Thursday

:

10:00 AM

–

7:00 PM

Friday

:

10:00 AM

–

7:00 PM

Saturday

:

11:00 AM

–

5:00 PM

Sunday

:

Closed
Ask Us About Direct Insurance Billing
Our Brands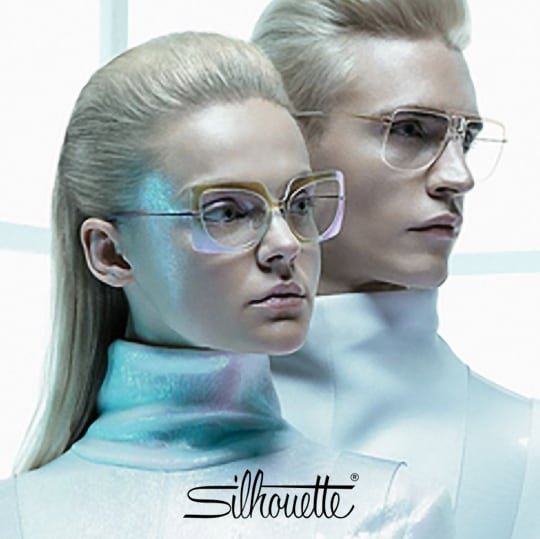 I've never had an eye appointment before so I didn't know what to expect. The staff was absolutely wonderful! Dr Heshmati was so kind and thorough and knowledgeable…he explained everything he was going to do so well and helped me with my prescription.
I had help from a wonderful lady whose name I didn't catch…she helped me pick out the perfect frames for my new glasses and was so patient and helpful.
The staff was so friendly and approachable. I had a great experience and I highly recommend this clinic to anyone needing their eyes checked!
Deena P
Best place to go to if you're having your first contact lenses eye exam
The receptionist (Ms. Emma & Ms. Sam rat) are really nice and polite, helped with keeping my things safe and measuring my eyes!
Dr. Heshmati is really great too, before I was using glasses and he tested me with my glasses and apparently my glasses had the wrong prescription so I couldn't see well with them. He even gave me a great discount offer I couldn't refuse when buying contacts with them!
The helper (Ms. Sara) is so helpful as well and has such a positive attitude as well and super friendly too. She even assisted me with putting on contact lenses and taking them off as well.
Overall, I enjoyed my visit and I'm "empressed" with my visit here. Keep up the great work!
Jimmy Billedo