Experience our Advanced Solutions
Using cutting-edge technology and techniques, our eye doctors in North York, Toronto, can diagnose Keratoconus in its early stage to start the treatment as soon as possible to prevent it from worsening and vision loss. Progression of Keratoconus is usually faster in younger adults; therefore, early diagnosis is vital for early treatment and better outcomes.
We also incorporate advanced technology such as topography, Optical Coherence Tomography (OCT) and Bio-Microscope to fit specialty contact lenses such as Scleral, Rose K, Hybrid contact lenses, etc., to restore the vision in those with Keratoconus and other corneal disorders. These costume-made lenses provide dramatic improvements in vision, comfort and quality of life to patients with Keratoconus and other corneal disorder such as pellucid marginal degeneration, post LASIK or other refractive surgery complications.
As part of the ongoing treatment of Keratoconus, we also teamed up with top corneal specialists in Greater Toronto Area to provide the most advanced and best possible surgical treatments when needed.
What is Keratoconus?
Keratoconus is a progressive non-inflammatory degeneration of the cornea. It causes bulging in the shape of the cornea and creates a distorted image on the retina. It is a condition which gets progressively worse and may eventually result in corneal hydrops (splitting of the back surface of the cornea).
t
Causes of Keratoconus
The exact cause of Keratoconus is not known. The disease usually starts to appear in the late teens or twenties and can affect either one or both eyes.
Symptoms of Keratoconus
Progressive worsening of vision, The patient may experience nearsightedness, astigmatism, distorted vision (straight lines look wavy), blurry vision, light sensitivity and glare, and eye redness or swelling. Typically, a patient's eyeglasses prescription will change more often as the vision worsens, and contact lenses will be difficult to wear due to discomfort and improper fit.
Keratoconus Treatments Are Available
Scleral Contact Lenses
One of the ways we successfully correct vision affected by keratoconus is by fitting scleral contact lenses. These lenses create a smooth, round shape around the cornea, increasing comfort and visual acuity.
Intacs
Intacs are small, surgically implanted plastic inserts placed on the cornea to flatten it back to shape. This restores clear vision but still may needs to be accompanied by the continued use of corrective eyewear.
Corneal Crosslinking (CXL)
Corneal crosslinking treatments use a UV light and eye drops to strengthen and stiffen the cornea. This reduces or stop the progression of keratoconus.
Corneal Transplant
In some cases, your optometrist may refer you for corneal transplant as a treatment option for keratoconus. A corneal transplant can restore your eye health and vision.

Visit Empress Eye Clinic Today
Topography and OCT-guided scleral contact lens design is the treatment of choice for Keratoconus and a variety of other complicated corneal diseases at Empress Eye Clinic in North York, Toronto. If you have failed in contact lenses in the past, ask us about other advanced treatments that may be the solution for you.
Our Location
Empress Eye Clinic is directly accessed by the Yonge-University Subway from North York Subway Station or easily by vehicle from Hwy 401. We're located in the heart of North York, Ontario, at Empress Walk Mall, on the 2nd floor.
Address
5095 Yonge Street Unit B6

North York

,

ON

M2N 6Z4
Hours of Operation
Monday

:

10:00 AM

–

7:00 PM

Tuesday

:

11:00 AM

–

7:00 PM

Wednesday

:

10:00 AM

–

7:00 PM

Thursday

:

10:00 AM

–

6:00 PM

Friday

:

11:00 AM

–

7:00 PM

Saturday

:

10:00 AM

–

5:00 PM

Sunday

:

Closed
Ask Us About Direct Insurance Billing
Our Brands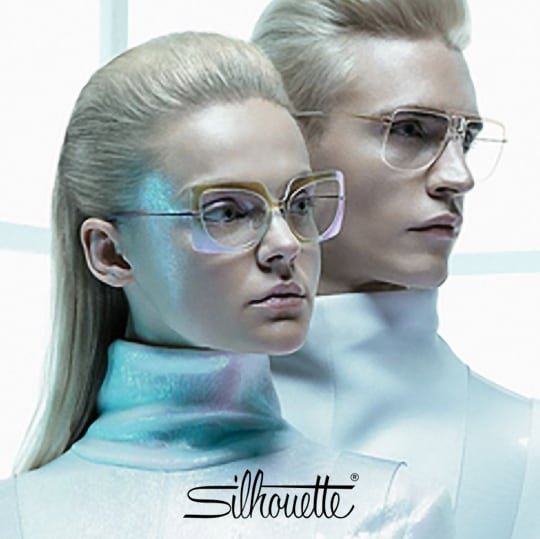 Wow, what a great experience! I was able to book a same-day appointment after calling multiple optometrists in the area with an eye emergency. Both Dr.Heshmati and Dr.Habib took their time with me – it didn't feel rushed at all, and they always ensured I was comfortable and were diligent in getting to the solution of my issue! Not only were the doctors exceptional, but the front desk staff went above and beyond to ensure I had my following appointments booked and that I had all my questions answered! All in all, fantastic experience. I highly recommend this location and wish other practices held to their standard.
Monica Logan
Best place to go to if you're having your first contact lenses eye exam
The receptionist (Ms. Emma & Ms. Sam rat) are really nice and polite, helped with keeping my things safe and measuring my eyes!
Dr. Heshmati is really great too, before I was using glasses and he tested me with my glasses and apparently my glasses had the wrong prescription so I couldn't see well with them. He even gave me a great discount offer I couldn't refuse when buying contacts with them!
The helper (Ms. Sara) is so helpful as well and has such a positive attitude as well and super friendly too. She even assisted me with putting on contact lenses and taking them off as well.
Overall, I enjoyed my visit and I'm "empressed" with my visit here. Keep up the great work!
Jimmy Billedo
I've never had an eye appointment before so I didn't know what to expect. The staff was absolutely wonderful! Dr Heshmati was so kind and thorough and knowledgeable…he explained everything he was going to do so well and helped me with my prescription.
I had help from a wonderful lady whose name I didn't catch…she helped me pick out the perfect frames for my new glasses and was so patient and helpful.
The staff was so friendly and approachable. I had a great experience and I highly recommend this clinic to anyone needing their eyes checked!
Deena P