What Are Cataracts?
Cataracts are a common age-related condition that can cause cloudiness or yellowing of the natural lens in the eye, leading to decreased vision and increased glare.
At Empress Eye Clinic in North York, Toronto, we offer cataract surgery consultation and co-management to help restore your clear vision and improve your quality of life.
Our eye doctors work closely with our patients to understand their individual vision needs and goals and to discuss a range of lens options, including premium multifocal and toric Intra Ocular Lenses( IOLs), to help them achieve the best possible outcome.
If you or a loved one is experiencing symptoms of cataracts
Please schedule an appointment today and let us help you regain clear, comfortable vision.
Cataracts can impact vision and the quality of your life. Visit Empress Eye Clinic in Noth York, Toronto, to discover your treatment options today.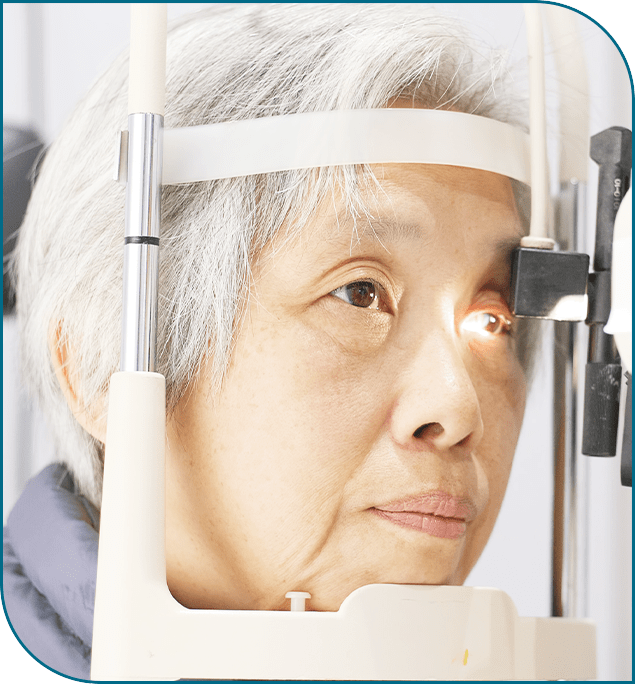 Cataract Symptoms
Signs and symptoms of cataracts include:
Clouded, blurred, or dim vision
Increasing difficulty with vision at night
Sensitivity to light and glare
Need for brighter light for reading and other activities
Seeing "halos" around lights
Frequent changes in lens prescription
Fading or yellowing of colours
Double vision in a single eye
Types of Cataracts
There are several types of cataracts, including:
Nuclear Cataracts
A nuclear cataract causes the lens to gradually turn to a yellow or brown colour.
Cortical Cataracts
A cortical cataract begins as whitish opacity on the outer edge of the lens and slowly extends throughout the entire lens over time.
Posterior Subcapsular Cataracts
A posterior subcapsular cataract starts as a small opaque area near the back of the lens and quickly progresses.
Congenital Cataracts
Congenital cataracts are present at birth or developed during childhood. They don't always affect vision, but if they do, they're typically removed quickly.

Cataract Surgery Explained
Cataract surgery is an effective treatment that typically follows these steps:
Your surgeon will use a numbing agent or medication to numb the area before the surgery.
Using a blade or laser, your surgeon will create a small incision in your eye and, if necessary, break up the cataract lens.
Using a suction device, the surgeon removes the cataract lens and inserts a replacement intraocular lens.
Your surgeon will close the incision and allow you to rest for at least 15 minutes before approving you to head home.
Book a Consultation Today
At Empress Eye Clinic, we teamed up with top specialists in Toronto to co-manage cataract surgery to provide ongoing eye care to our patients. If you suspect you may have cataract, booking an appointment with us today.
Our Location
Empress Eye Clinic, located at Empress Walk Mall
Halfway between Finch and Sheppard on Yonge Street.
5095 Yonge Street, Unit B6
North York, Ontario
M2N 6Z4
We serve patients from North York, Willowdale, Thornhill, Richmond Hill, Scarborough, Markham, Eglinton- Lawrence, York- Centre, Donwally East and the Greater Toronto Area (GTA)
Our office is directly accessible by the Yonge-University Subway from North York Subway Station. It is also easily accessible by vehicle from Hwy 401
Address
5095 Yonge Street Unit B6

North York

,

ON

M2N 6Z4
Hours of Operation
Monday

:

10:00 AM

–

7:00 PM

Tuesday

:

11:00 AM

–

7:00 PM

Wednesday

:

10:00 AM

–

7:00 PM

Thursday

:

10:00 AM

–

6:00 PM

Friday

:

10:00 AM

–

7:00 PM

Saturday

:

10:00 AM

–

5:00 PM

Sunday

:

Closed
Ask Us About Direct Insurance Billing
Our Brands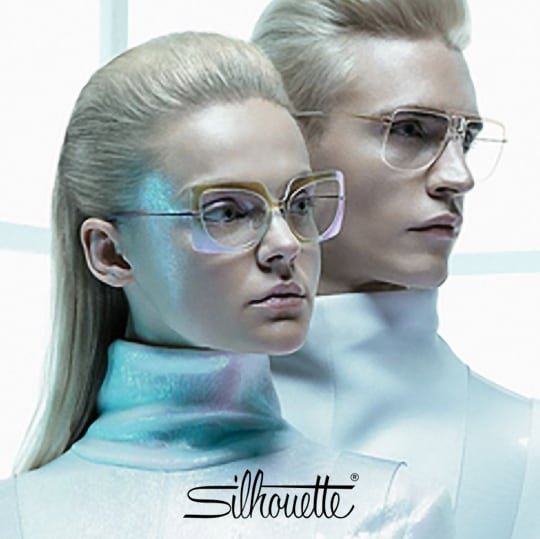 Wow, what a great experience! I was able to book a same-day appointment after calling multiple optometrists in the area with an eye emergency. Both Dr.Heshmati and Dr.Habib took their time with me – it didn't feel rushed at all, and they always ensured I was comfortable and were diligent in getting to the solution of my issue! Not only were the doctors exceptional, but the front desk staff went above and beyond to ensure I had my following appointments booked and that I had all my questions answered! All in all, fantastic experience. I highly recommend this location and wish other practices held to their standard.
Monica Logan
Everyone I interacted with was very friendly, respectful, and attentive. From the person who did the eye tests to the person who helped with the glasses.
The doctor was also great. He didn't rush and took his time explaining his observations and the next steps. He truly cares. As a healthcare professional myself, I know when I see exemplary patient care.
Thank you for the awesome service
Leonardo Faundez
I've never had an eye appointment before so I didn't know what to expect. The staff was absolutely wonderful! Dr Heshmati was so kind and thorough and knowledgeable…he explained everything he was going to do so well and helped me with my prescription.
I had help from a wonderful lady whose name I didn't catch…she helped me pick out the perfect frames for my new glasses and was so patient and helpful.
The staff was so friendly and approachable. I had a great experience and I highly recommend this clinic to anyone needing their eyes checked!
Deena P
I wish I knew this eye clinic earlier! The eye exam was very thorough and Dr. Habib explained in detail about our testing results. The clinic has advanced machine to detect eye problems that are not normally checked. The front desk assistant was very professional as well and helped us finding eye glasses. Clinic is super clean!
Davis Rebecca