What Are Cataracts?
Cataracts are a condition that occurs when the clear lens of the eye hardens and becomes clouded. This eye disease generally develops without showing symptoms until it has progressed significantly.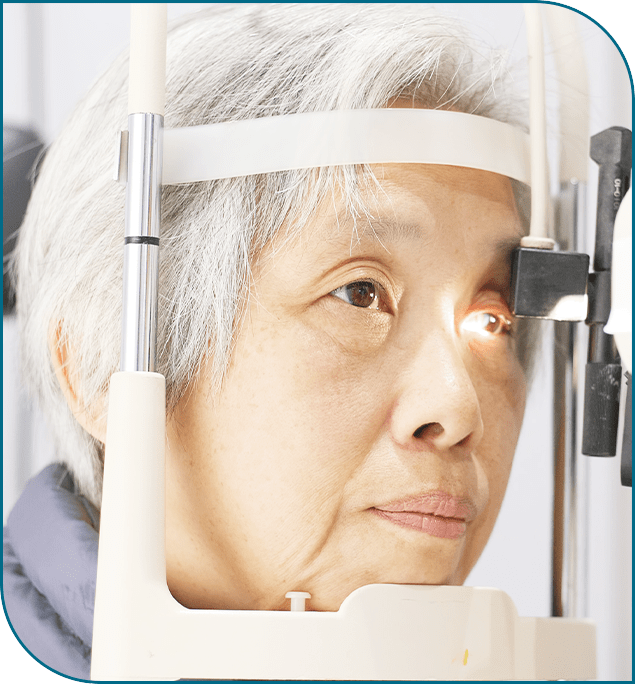 Cataract Symptoms
Signs and symptoms of cataracts include:
Clouded, blurred, or dim vision
Increasing difficulty with vision at night
Sensitivity to light and glare
Need for brighter light for reading and other activities
Seeing "halos" around lights
Frequent changes in lens prescription
Fading or yellowing of colours
Double vision in a single eye
Types of Cataracts
There are several types of cataracts, including:
Nuclear Cataracts
A nuclear cataract causes the lens to gradually turn to a yellow or brown colour.
Cortical Cataracts
A cortical cataract begins as whitish opacity on the outer edge of the lens and slowly extends throughout the entire lens over time.
Posterior Subcapsular Cataracts
A posterior subcapsular cataract starts as a small opaque area near the back of the lens and quickly progresses.
Congenital Cataracts
Congenital cataracts are present at birth or developed during childhood. They don't always affect vision, but if they do, they're typically removed quickly.

Cataract Surgery Explained
Cataract surgery is an effective treatment that typically follows these steps:
Your surgeon will use a numbing agent or medication to numb the area before the surgery.
Using a blade or laser, your surgeon will create a small incision in your eye and, if necessary, break up the cataract lens.
Using a suction device, the surgeon removes the cataract lens and inserts a replacement intraocular lens.
Your surgeon will close the incision and allow you to rest for at least 15 minutes before approving you to head home.
Book a Consultation Today
If you suspect you may have cataracts, don't wait for things to get worse. Protect your vision by booking an appointment with us today.
Our Location
Empress Eye Clinic is easily accessed by transit by the Yonge-University Subway, or by vehicle from Hwy 401. We're located in Empress Walk Mall.
Address
5095 Yonge Street Unit B6

North York

,

ON

M2N 6Z4
Hours of Operation
Monday

:

10:00 AM

–

7:00 PM

Tuesday

:

11:00 AM

–

7:00 PM

Wednesday

:

10:00 AM

–

7:00 PM

Thursday

:

10:00 AM

–

7:00 PM

Friday

:

10:00 AM

–

7:00 PM

Saturday

:

11:00 AM

–

5:00 PM

Sunday

:

Closed
Ask Us About Direct Insurance Billing
Our Brands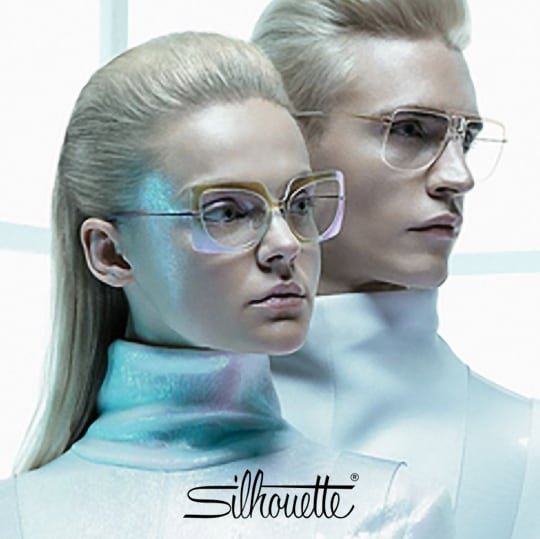 I've never had an eye appointment before so I didn't know what to expect. The staff was absolutely wonderful! Dr Heshmati was so kind and thorough and knowledgeable…he explained everything he was going to do so well and helped me with my prescription.
I had help from a wonderful lady whose name I didn't catch…she helped me pick out the perfect frames for my new glasses and was so patient and helpful.
The staff was so friendly and approachable. I had a great experience and I highly recommend this clinic to anyone needing their eyes checked!
Deena P
Best place to go to if you're having your first contact lenses eye exam
The receptionist (Ms. Emma & Ms. Sam rat) are really nice and polite, helped with keeping my things safe and measuring my eyes!
Dr. Heshmati is really great too, before I was using glasses and he tested me with my glasses and apparently my glasses had the wrong prescription so I couldn't see well with them. He even gave me a great discount offer I couldn't refuse when buying contacts with them!
The helper (Ms. Sara) is so helpful as well and has such a positive attitude as well and super friendly too. She even assisted me with putting on contact lenses and taking them off as well.
Overall, I enjoyed my visit and I'm "empressed" with my visit here. Keep up the great work!
Jimmy Billedo