Seeing the Full Picture
Your eyes deserve high-quality care that goes beyond checking your prescription. At Empress Eye Clinic, we're going to look at the entire picture of your eye health to ensure we're providing you with a premium experience.
All adults should have their eyes examined regularly to establish their baseline, monitor their eye health, and prevent any changes.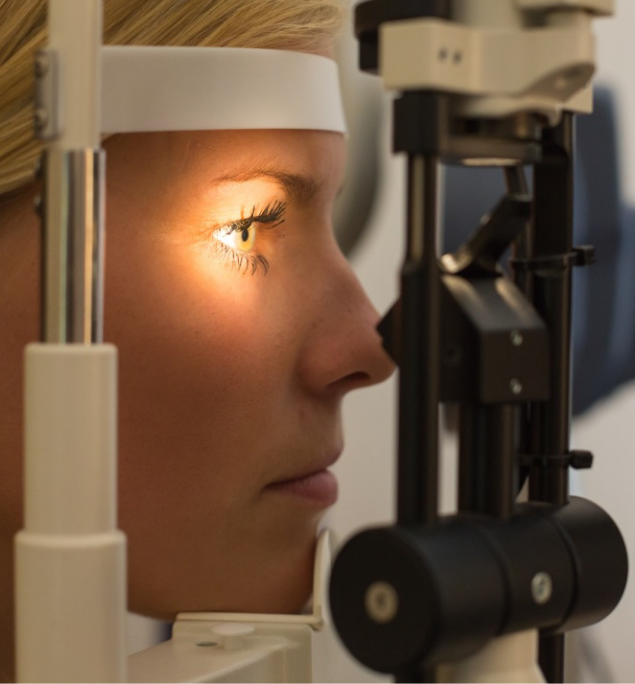 The Empress Process
Your eye exam does more than check to see what lens prescription you have—although it does that too!
Eye exams at Empress are designed with your eye health in mind. We're going to perform several noninvasive tests using state-of-the-art technology that will help us monitor your ocular health. This allows us to check for any changes over time and diagnose any issues as early as possible.
We're also going to ask you about yourself. Knowing if you have health conditions, if you're taking certain medications, or if you have a family history of eye disease will allow us to provide you with the best care possible.
You won't ever feel rushed here at Empress Eye Clinic. We value the importance of taking our time and responding to all of your questions.

Your Exam Schedule
The frequency of your eye exams depends on your age and any preexisting conditions you may have, like diabetes. If you have been diagnosed with an eye disease, you should follow the schedule recommended by your optometrist.
The Canadian Association of Optometrists recommends the following eye exam schedule for adults:
Age 20–39: Every 2–3 years
Age 40–64: Every 2 years
Age 65+: Annually
Caring For Your Eyes
Our experts are here to care for your eyes—all you have to do is come in for your exam. Afterward, we invite you to explore our fashionable eyewear gallery to find your perfect prescription glasses, if you need them.
We want to offer you a lifetime of eye care. Book your exam to see what sets us apart.

Our Location
Empress Eye Clinic is easily accessed by transit by the Yonge-University Subway, or by vehicle from Hwy 401. We're located in Empress Walk Mall.
Address
5095 Yonge Street Unit B6

North York

,

ON

M2N 6Z4
Hours of Operation
Monday

:

10:00 AM

–

7:00 PM

Tuesday

:

11:00 AM

–

7:00 PM

Wednesday

:

10:00 AM

–

7:00 PM

Thursday

:

10:00 AM

–

7:00 PM

Friday

:

10:00 AM

–

7:00 PM

Saturday

:

11:00 AM

–

5:00 PM

Sunday

:

Closed
Ask Us About Direct Insurance Billing
Our Brands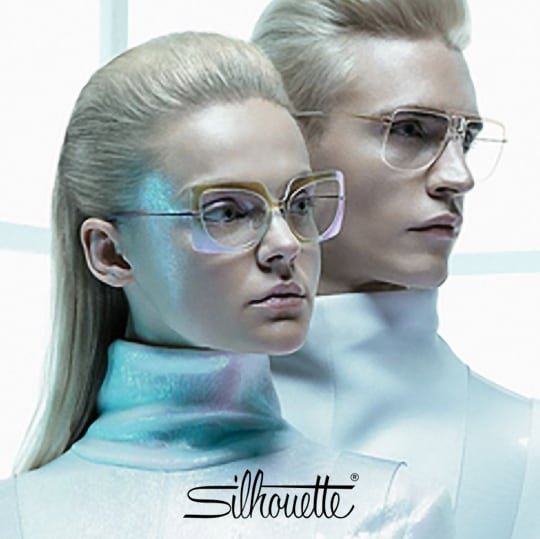 I've never had an eye appointment before so I didn't know what to expect. The staff was absolutely wonderful! Dr Heshmati was so kind and thorough and knowledgeable…he explained everything he was going to do so well and helped me with my prescription.
I had help from a wonderful lady whose name I didn't catch…she helped me pick out the perfect frames for my new glasses and was so patient and helpful.
The staff was so friendly and approachable. I had a great experience and I highly recommend this clinic to anyone needing their eyes checked!
Deena P
Best place to go to if you're having your first contact lenses eye exam
The receptionist (Ms. Emma & Ms. Sam rat) are really nice and polite, helped with keeping my things safe and measuring my eyes!
Dr. Heshmati is really great too, before I was using glasses and he tested me with my glasses and apparently my glasses had the wrong prescription so I couldn't see well with them. He even gave me a great discount offer I couldn't refuse when buying contacts with them!
The helper (Ms. Sara) is so helpful as well and has such a positive attitude as well and super friendly too. She even assisted me with putting on contact lenses and taking them off as well.
Overall, I enjoyed my visit and I'm "empressed" with my visit here. Keep up the great work!
Jimmy Billedo