Managing Your Myopia
Myopia, more commonly known as nearsightedness, is an eye condition that affects how well you see at a distance. If you have myopia, you may be able to see objects close to you clearly, but struggle to see objects further away.
Nearsightedness usually begins in childhood and affects roughly 3 out of 10 Canadians.
Does this sound like you? Learn more about the ways we can control and manage your child's myopia.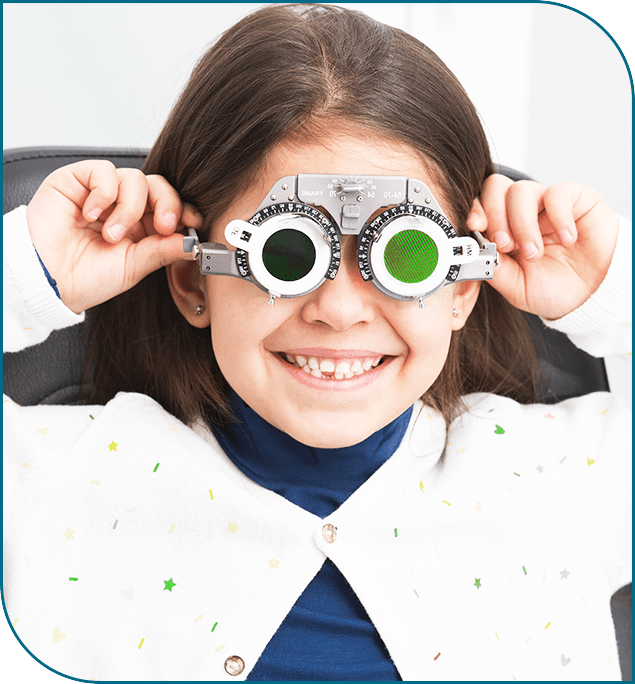 What is Myopia?
Myopia is the most frequent correctable eye condition. It occurs when the eye grows too long from front to back, causing images to focus in front of the retina instead of focusing like it's supposed to. When images are focused in front of the retina, it can make it difficult to see distant objects.

Myopia Control at Empress Eye Clinic
Empress Eye Clinic offers all clinically effective myopia management options available in Canada. Therefore, our unbiased treatment plan is aimed to provide the best possible choice for each individual and modify it based on their response to treatment.
Myopia (nearsightedness) is affecting more and more children around the world — the World Health Organization (WHO) has recognized it as a looming public health problem.
Myopia development and progression are multifactorial; therefore, it is vital to assess all contributory factors.
It is essential to treat the cause of Myopia, not just the symptoms.
People with moderate and high Myopia are at increased risk of developing serious sight-threatening eye diseases such as:
Glaucoma
Retinal Detachment
Retinal Tear
Retinal Hole
Choroidal Neovascularization which is a common cause of Macular Degeneration
Early Cataract
There is a limited window of time to provide successful myopia control. It is critical to provide the treatment as soon as possible to treat the cause of Myopia (nearsightedness) in children to prevent elongation of their eyeballs and prevent serious myopic-related eye diseases later in their lives.
At Empress Eye Clinic, we focus on reducing the progression of Myopia (nearsightedness) in children and young adults and the risk of myopic-related eye diseases later in their lives.
Our goal is to give every child and young adult with Myopia in North York, Greater Toronto Area (GTA), and Ontario, the best possible opportunity to maintain good eyesight and eye health.
Myopia Control May Include:
Orthokeratology (Ortho-k) or Corneal Refractive Therapy
Dual Focus Contact Lenses
Multifocal Contact Lenses
Defocus Incorporated Multiple Segments (DIMS) lenses
Bifocal Eyeglasses
Multifocal Eyeglasses
Atropine Drops
Other pharmaceutical agents such as 7-methylxanthine
Parents should consider Myopia Management for their children at its early stage to allow a successful treatment to maintain their future eye health.
At Empress Eye Clinic's Myopia Control Center in North York, Toronto, Ontario, we provide Myopia Management for children and young adults as part of our preventative eye care service.

Myopia in Children
Myopia often presents in childhood, and is highly prevalent in children starting as young as three years old.
While myopia isn't considered a severe health risk, it can affect how a child learns and develops as they rely so much on sight in their formative years. Myopia can also put a child at risk of developing additional eye diseases and conditions, including retinal detachment, glaucoma, and macular degeneration.
To prevent your child from experiencing the adverse effects of myopia, ensure your child receives regular eye exams. Early detection of myopia can help your optometrist start a treatment plan to manage their symptoms and help your child see correctly!
Start Your Myopia Treatment Today
The first step to maintaining and improving your child's vision is to ensure they're receiving regular eye exams. By identifying myopia early, we can effectively deliver treatment. Book an appointment to start your child's myopia control journey today!
Our Location
Empress Eye Clinic is easily accessed by transit by the Yonge-University Subway, or by vehicle from Hwy 401. We're located in Empress Walk Mall.
Address
5095 Yonge Street Unit B6

North York

,

ON

M2N 6Z4
Hours of Operation
Monday

:

10:00 AM

–

7:00 PM

Tuesday

:

11:00 AM

–

7:00 PM

Wednesday

:

10:00 AM

–

7:00 PM

Thursday

:

10:00 AM

–

7:00 PM

Friday

:

10:00 AM

–

7:00 PM

Saturday

:

11:00 AM

–

5:00 PM

Sunday

:

Closed
Ask Us About Direct Insurance Billing
Our Brands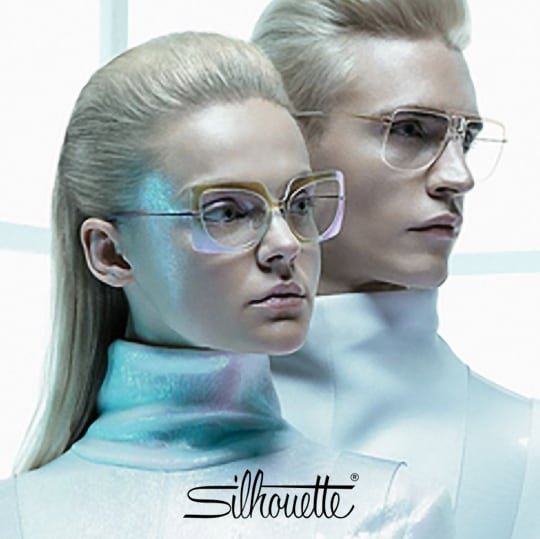 I've never had an eye appointment before so I didn't know what to expect. The staff was absolutely wonderful! Dr Heshmati was so kind and thorough and knowledgeable…he explained everything he was going to do so well and helped me with my prescription.
I had help from a wonderful lady whose name I didn't catch…she helped me pick out the perfect frames for my new glasses and was so patient and helpful.
The staff was so friendly and approachable. I had a great experience and I highly recommend this clinic to anyone needing their eyes checked!
Deena P
Best place to go to if you're having your first contact lenses eye exam
The receptionist (Ms. Emma & Ms. Sam rat) are really nice and polite, helped with keeping my things safe and measuring my eyes!
Dr. Heshmati is really great too, before I was using glasses and he tested me with my glasses and apparently my glasses had the wrong prescription so I couldn't see well with them. He even gave me a great discount offer I couldn't refuse when buying contacts with them!
The helper (Ms. Sara) is so helpful as well and has such a positive attitude as well and super friendly too. She even assisted me with putting on contact lenses and taking them off as well.
Overall, I enjoyed my visit and I'm "empressed" with my visit here. Keep up the great work!
Jimmy Billedo