Taking Care of Your Child's Vision from Day One
Unlike the previous generations, these days, children and young adults spend a significant amount of time indoors at school, home and at the library. There is a correlation between not spending enough time outdoors, using the eyes to look at close objects, books, computers, and cell phones and developing eye and vision problems like myopia, dry eye, etc.
At Empress Eye Clinic, all kids deserve high-quality eye care to help them grow up with healthy eyes and strong vision. We rely on our team's extensive experience and incorporate cutting-edge technology to care for your child's vision and eye health.
Since 90% of learning is visual, it is vital for kids and young adults to have a regular annual eye exam to ensure their eye health and vision stay optimal.
Visit us today to experience the Empress Eye Clinic difference.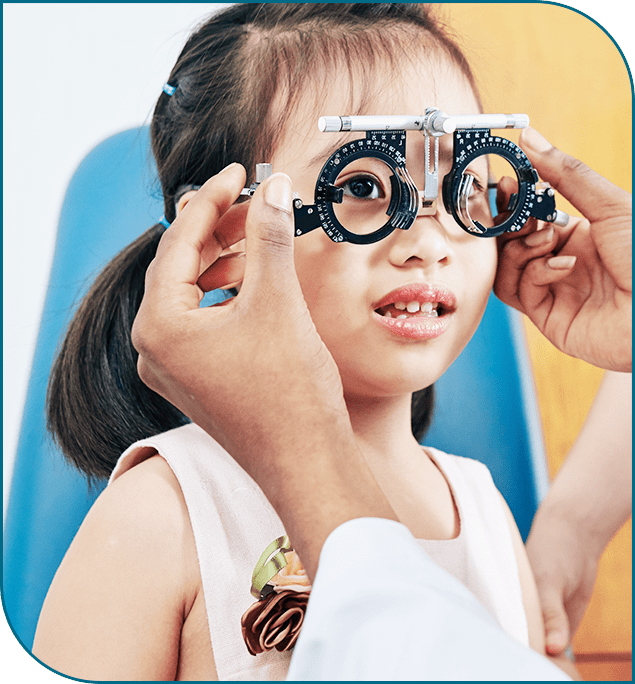 Why are Eye Exams Important for Your Child?
Vision is a critical component of how your child grows and develops. Your child's vision helps them interact with the world around them, and not being able to see properly can significantly impact how they learn and move through the world.
Unfortunately, children often don't realize they have vision issues at all, which means you may never know if your child is suffering from an eye condition until it gets serious.
This is why eye exams are crucial. A routine eye exam allows your child's optometrist to examine their overall vision, check for eye diseases, and evaluate their eye health.
Our team at Empress Eye Clinic is dedicated to protecting your child's vision through every step of their development.
Your Child's Exam Schedule
Depending on your child's age, the Canadian Association of Optometrists (CAO) recommends that your child should get an eye exam based on the following guidelines:
Infants
When your child is 6–12 months old, they should get their first eye exam. At this age, your child is beginning to develop hand-eye coordination, and their optometrist will look for any signs of amblyopia (lazy eye) and strabismus (crossed eyes) that can disrupt this learning process.
2–5 Years of Age
When your child is 2–5 years old, it's time they receive their second eye exam. This exam allows your child's optometrist to check your child's visual abilities and check for any signs of eye conditions that could affect their learning before they enter school.
6–19 Years of Age
Once your child begins Grade 1, they should start receiving regular yearly exams. Every year, your child's optometrist will examine their entire visual system, check for any eye conditions, and ensure that any issues are being identified and corrected.

How to Tell if Your Child is Experiencing Vision Issues
Children don't often know when they are experiencing symptoms of poor vision because they have nothing to compare it to. If you notice any of the following symptoms in your child, book an appointment with their eye doctor:
Red, itchy, or watery eyes
Excessive squinting, rubbing, or blinking
Closing one eye or tilting the head to see
Sensitivity to light
Lack of concentration, especially at school
Holding objects close to their face to see
Complaints of a headache or sore eyes
Eye Misalignment
Your child's optometrists have extensive training to diagnose and manage eye diseases, as well as prescribing corrective eyewear or contact lenses if necessary.
Come See Us
Your child's vision matters to us. With the help of our incredible eye care team, you can help protect and preserve your child's vision. Book your child for their eye exam today!
Our Location
Empress Eye Clinic is directly accessed by the Yonge-University Subway from North York Subway Station or easily by vehicle from Hwy 401. We're located in the heart of North York, Ontario, at Empress Walk Mall, on the 2nd floor.
Address
5095 Yonge Street Unit B6

North York

,

ON

M2N 6Z4
Hours of Operation
Monday

:

10:00 AM

–

7:00 PM

Tuesday

:

11:00 AM

–

7:00 PM

Wednesday

:

10:00 AM

–

7:00 PM

Thursday

:

10:00 AM

–

6:00 PM

Friday

:

11:00 AM

–

7:00 PM

Saturday

:

10:00 AM

–

5:00 PM

Sunday

:

Closed
Ask Us About Direct Insurance Billing
Our Brands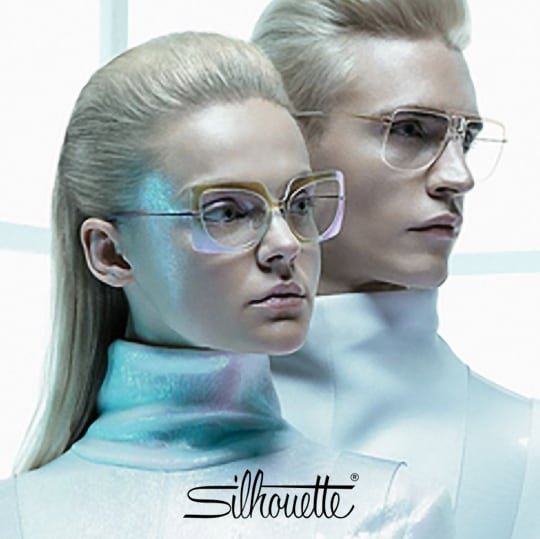 Wow, what a great experience! I was able to book a same-day appointment after calling multiple optometrists in the area with an eye emergency. Both Dr.Heshmati and Dr.Habib took their time with me – it didn't feel rushed at all, and they always ensured I was comfortable and were diligent in getting to the solution of my issue! Not only were the doctors exceptional, but the front desk staff went above and beyond to ensure I had my following appointments booked and that I had all my questions answered! All in all, fantastic experience. I highly recommend this location and wish other practices held to their standard.
Monica Logan
Best place to go to if you're having your first contact lenses eye exam
The receptionist (Ms. Emma & Ms. Sam rat) are really nice and polite, helped with keeping my things safe and measuring my eyes!
Dr. Heshmati is really great too, before I was using glasses and he tested me with my glasses and apparently my glasses had the wrong prescription so I couldn't see well with them. He even gave me a great discount offer I couldn't refuse when buying contacts with them!
The helper (Ms. Sara) is so helpful as well and has such a positive attitude as well and super friendly too. She even assisted me with putting on contact lenses and taking them off as well.
Overall, I enjoyed my visit and I'm "empressed" with my visit here. Keep up the great work!
Jimmy Billedo
I've never had an eye appointment before so I didn't know what to expect. The staff was absolutely wonderful! Dr Heshmati was so kind and thorough and knowledgeable…he explained everything he was going to do so well and helped me with my prescription.
I had help from a wonderful lady whose name I didn't catch…she helped me pick out the perfect frames for my new glasses and was so patient and helpful.
The staff was so friendly and approachable. I had a great experience and I highly recommend this clinic to anyone needing their eyes checked!
Deena P