Experience Freedom from Lenses
If you suffer from a refractive error like myopia, hyperopia, or astigmatism, you probably long for a permanent solution to improve your vision. Laser eye surgery can provide you with just that.
All you have to do is book a consultation, and we can help you find out what laser eye surgery can do for you and your vision.
What is Laser Eye Surgery?
Laser eye surgery, also known as refractive surgery, is the term for several procedures that can help correct various refractive errors. Laser eye surgery reshapes your cornea to change how light is refracted, enabling you to see more clearly.

The Types of Laser Eye Surgery
At Empress Eye Clinic, we offer consultations for:
LASIK
LASIK laser surgery is a popular refractive surgery that uses a laser to reshape the cornea. By reshaping the cornea, LASIK can combat refractive errors such as myopia, hyperopia, or astigmatism.
SMILE
SMILE stands for "small incision lenticule extraction." This laser eye surgery is an alternative to LASIK that only makes a small incision, potentially decreasing the side effects incurred in other types of laser eye surgery.
Photorefractive Keratectomy (PRK)
If you cannot get LASIK surgery due to your cornea being too thin, photorefractive keratectomy may be the option for you. PRK can reshape thin corneas to solve refractive errors with similar results to other types of laser eye surgery.
Laser Eye Surgery at Empress Eye Clinic
If you're looking to enhance your vision permanently, then it might be time to consider laser eye surgery. Please, book a consultation with our team and start your journey towards clearer vision today!
Our Location
Empress Eye Clinic is directly accessed by the Yonge-University Subway from North York Subway Station or easily by vehicle from Hwy 401. We're located in the heart of North York, Ontario, at Empress Walk Mall, on the 2nd floor.
Address
5095 Yonge Street Unit B6

North York

,

ON

M2N 6Z4
Hours of Operation
Monday

:

10:00 AM

–

7:00 PM

Tuesday

:

11:00 AM

–

7:00 PM

Wednesday

:

10:00 AM

–

7:00 PM

Thursday

:

10:00 AM

–

6:00 PM

Friday

:

11:00 AM

–

7:00 PM

Saturday

:

10:00 AM

–

5:00 PM

Sunday

:

Closed
Ask Us About Direct Insurance Billing
Our Brands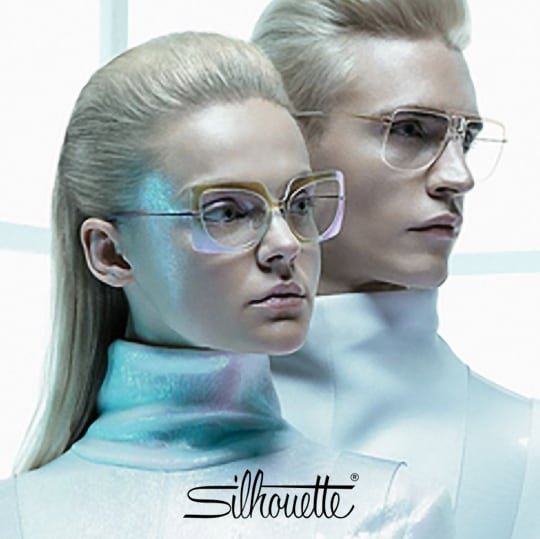 Wow, what a great experience! I was able to book a same-day appointment after calling multiple optometrists in the area with an eye emergency. Both Dr.Heshmati and Dr.Habib took their time with me – it didn't feel rushed at all, and they always ensured I was comfortable and were diligent in getting to the solution of my issue! Not only were the doctors exceptional, but the front desk staff went above and beyond to ensure I had my following appointments booked and that I had all my questions answered! All in all, fantastic experience. I highly recommend this location and wish other practices held to their standard.
Monica Logan
Best place to go to if you're having your first contact lenses eye exam
The receptionist (Ms. Emma & Ms. Sam rat) are really nice and polite, helped with keeping my things safe and measuring my eyes!
Dr. Heshmati is really great too, before I was using glasses and he tested me with my glasses and apparently my glasses had the wrong prescription so I couldn't see well with them. He even gave me a great discount offer I couldn't refuse when buying contacts with them!
The helper (Ms. Sara) is so helpful as well and has such a positive attitude as well and super friendly too. She even assisted me with putting on contact lenses and taking them off as well.
Overall, I enjoyed my visit and I'm "empressed" with my visit here. Keep up the great work!
Jimmy Billedo
I've never had an eye appointment before so I didn't know what to expect. The staff was absolutely wonderful! Dr Heshmati was so kind and thorough and knowledgeable…he explained everything he was going to do so well and helped me with my prescription.
I had help from a wonderful lady whose name I didn't catch…she helped me pick out the perfect frames for my new glasses and was so patient and helpful.
The staff was so friendly and approachable. I had a great experience and I highly recommend this clinic to anyone needing their eyes checked!
Deena P