Get the Dry Eye Relief You Deserve
At Empress Eye Clinic, we use technologically advanced instruments to diagnose and treat all type of Dry Eye Disease (DED) from mild to chronic and progressive.
Understanding the cause and severity of dry eye is very important to establish an effective long-term treatment plan. In this context, we first use a series of advanced dry eye assessment tests, including interferometry, NIKTBUT (None Invasive Keratograph Tear Break Up Time), Meibography, Redness Scan and Osmolarity Test.
After proper diagnosis, the treatment initiates. Depending on the cause and severity of dry eye, the treatment could include one or a combination of the following treatments:
Antibiotics, steroid eye drops, lubricating eye drops and ointments, autologous serum, warm compress, blinking exercises, cyclosporine eye drops, lifitegrast, Omega 3, punctal plugs, probing, scleral contact lenses, amniotic membrane transplant, and ILux device treatments.
Meibomian Gland Dysfunction (MGD), is the leading cause of dry eye in most cases. ILux Device is used to express the meibomian glands to help the flow of the meibom. Treatments are quick and efficient. Targeted and well-controlled therapy in the dry eye allows immediate treatment exactly where needed.
In a clinical study reviewed by FDA, the ILux procedure significantly improved patient ocular surface disease index scores, which measures the severity of the dry eye symptoms. The analysis always showed a significant improvement in patients' pain and discomfort, visual acuity, and meibom quality.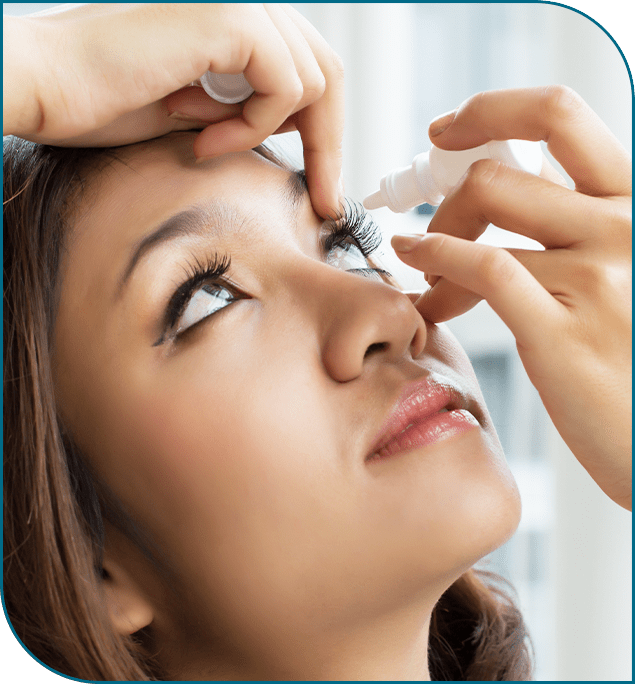 What is Dry Eye Syndrome?
Dry eye syndrome is caused by a lack of lubrication and moisture on the eye's surface. This happens when there is an issue with any of the 3 components that make up our tears:
An oily layer produced by the meibomian glands
A watery (aqueous) layer produced by the lacrimal glands
A mucous layer produced in the conjunctiva of the eye
Each component of the tear film serves an essential purpose in making sure our eyes stay healthy and seeing well.
The Types of Dry Eye
There are 2 types of dry eye:
Evaporative dry eye occurs when there is a lack of the mucous layer in your tears, causing your tears to evaporate too quickly, drying your eyes out.
Aqueous tear-deficient dry eye occurs when there isn't enough of the aqueous layer in the tear film, stopping your eyes from producing enough tears to keep your eyes moist.
Causes & Symptoms of Dry Eye
Causes
A variety of factors can cause dry eyes. Some of the many potential causes of dry eyes include:
Prolonged computer use
Poorly fitted contact lenses
Aging
Certain medications such as antihistamines
Dry or windy environments
Smoking
Health conditions such as Sjögren's syndrome, rheumatoid arthritis, and meibomian gland dysfunction
Eye surgeries
Allergies
Symptoms
Symptoms of dry eye include:
Burning, aching, dry, or itchy eyes
Fatigued eyes
Eye redness
Photophobia (light sensitivity)
A gritty feeling in your eye
Blurred vision
Difficulty with vision, especially at night
Abnormally watery eyes
Discomfort when wearing contact lenses

Dry Eye Therapy at Empress Eye Clinic
At Empress Eye Clinic, we go above and beyond when it comes to dry eye therapy. We strive to provide treatments that are quick, long-lasting, and effective. That's why we offer the following treatments:
Artificial tears, prescription eye drops, and autologous serums
Natural therapies such as omega-3 supplements, warm compresses, and blinking exercises
Medical procedures such as eye inserts, punctual plugs, amniotic membrane transplants, or ILux device treatments
Specialty contacts such as scleral lenses
Say Goodbye to Dry Eyes
You don't have to live with dry eyes anymore. See what Empress Eye Clinic can do for you!
Our Location
Empress Eye Clinic is directly accessed by the Yonge-University Subway from North York Subway Station or easily by vehicle from Hwy 401. We're located in the heart of North York, Ontario, at Empress Walk Mall, on the 2nd floor.
Address
5095 Yonge Street Unit B6

North York

,

ON

M2N 6Z4
Hours of Operation
Monday

:

10:00 AM

–

7:00 PM

Tuesday

:

11:00 AM

–

7:00 PM

Wednesday

:

10:00 AM

–

7:00 PM

Thursday

:

10:00 AM

–

6:00 PM

Friday

:

11:00 AM

–

7:00 PM

Saturday

:

10:00 AM

–

5:00 PM

Sunday

:

Closed
Ask Us About Direct Insurance Billing
Our Brands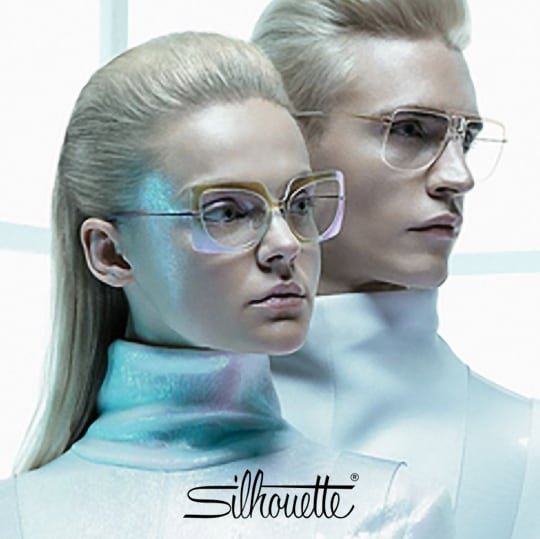 Wow, what a great experience! I was able to book a same-day appointment after calling multiple optometrists in the area with an eye emergency. Both Dr.Heshmati and Dr.Habib took their time with me – it didn't feel rushed at all, and they always ensured I was comfortable and were diligent in getting to the solution of my issue! Not only were the doctors exceptional, but the front desk staff went above and beyond to ensure I had my following appointments booked and that I had all my questions answered! All in all, fantastic experience. I highly recommend this location and wish other practices held to their standard.
Monica Logan
Best place to go to if you're having your first contact lenses eye exam
The receptionist (Ms. Emma & Ms. Sam rat) are really nice and polite, helped with keeping my things safe and measuring my eyes!
Dr. Heshmati is really great too, before I was using glasses and he tested me with my glasses and apparently my glasses had the wrong prescription so I couldn't see well with them. He even gave me a great discount offer I couldn't refuse when buying contacts with them!
The helper (Ms. Sara) is so helpful as well and has such a positive attitude as well and super friendly too. She even assisted me with putting on contact lenses and taking them off as well.
Overall, I enjoyed my visit and I'm "empressed" with my visit here. Keep up the great work!
Jimmy Billedo
I've never had an eye appointment before so I didn't know what to expect. The staff was absolutely wonderful! Dr Heshmati was so kind and thorough and knowledgeable…he explained everything he was going to do so well and helped me with my prescription.
I had help from a wonderful lady whose name I didn't catch…she helped me pick out the perfect frames for my new glasses and was so patient and helpful.
The staff was so friendly and approachable. I had a great experience and I highly recommend this clinic to anyone needing their eyes checked!
Deena P